For the past 5 years Rob Bagot has been championing bio-dynamic wine from his shop, Buon Vino, in Settle.  Over a bottle at his 'tasting table' I asked him about the principles behind bio-dynamic viticulture.
Rob recalled how he had an epiphany at the Real Wine Fair in London a few years ago."I stuck my nose in a glass of Tir a Blanc Le Casot de Mailloles 2014 and the aromas erupted out of the glass and it tasted alive." A Gaillac Causse Marines that followed had a similar effect."It was right there, the decision was made.  Rob said it was quite simple "I knew I wanted these wines in my shop."
Bio-Dynamic viticulture was pioneered by the scientist and philosopher called Rudolph Steiner in the late 19th century. Rob explained: "He saw it as an agricultural system which is totally holistic, the vineyard as a complete, living organism that is self-sustaining and needing no input from man." In practice this means following a bio-dynamic calendar (which is currently written by Maria Thun) which follows the lunar cycle and has specific days for specific tasks. A 'root day' for example might involve turning the soil and grapes would only ever be harvested on a 'fruit day'.
This calendar is also adhered to in the cellar where the purists don't even allow for temperature control. The process allows the wine to make itself using the natural wild yeast on the grapes. The types of vessel used for fermentation are also incredibly important, with many producers using clay amphorae for this part of the process - an amphorae being an egg-shaped clay pot. As Rob was keen to point out, indeed the word cropped up many times, the emphasis throughout is on little or no "manipulation."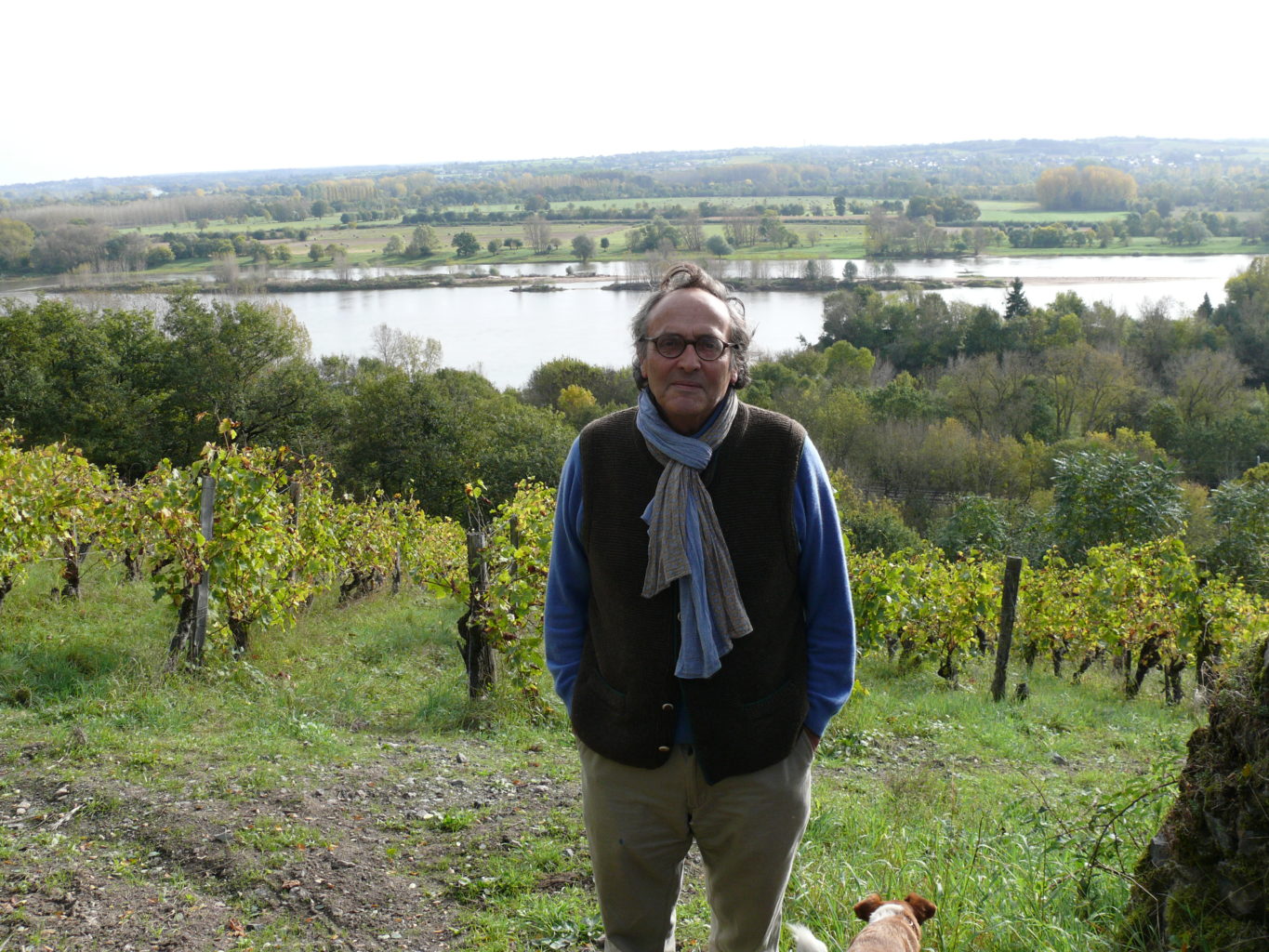 "A good wine is created in the vineyard and a good wine will make itself in the cellar"
Photo; Nicolas Joly, Coulee de Serrant, Savennieres, Loire Valley.
Whilst all this may sound a bit mystic and there are detractors out there, Rob argued that it was instructive that Tesco always taste the wines they are buying on a 'fruit day.' Clearly someone in a very commercial organisation thinks there is logic in the reasoning.
Some people claim they don't get a hangover drinking natural wine. Rob said"anecdotal evidence suggests this to be true. It is really self-evident that very low levels of sulphites and chemicals can only be a good thing." Indeed he said that many of his customers who had given up on wine due to reactions such as headaches, hot flushes, hives etc were now buying bio-dynamic wine and were able to enjoy drinking wine again.
As we were rounding off our conversation I asked Rob how best to explain the difference between bio-dynamic and ordinary wines and I'll quote his response in full;
"Imagine a tomato pre-packed, wrapped under plastic in a UK supermarket: there is no flavour, it's inert and tasteless. Now you compare that with a ripe, plump ugly-looking fat tomato you might get from a market stall in Greece: it's alive with smell and flavour, bursting round your mouth. That's the difference."
Now, about that tasting Rob……
Stephen O'Shea – wine lover and aspiring writer!